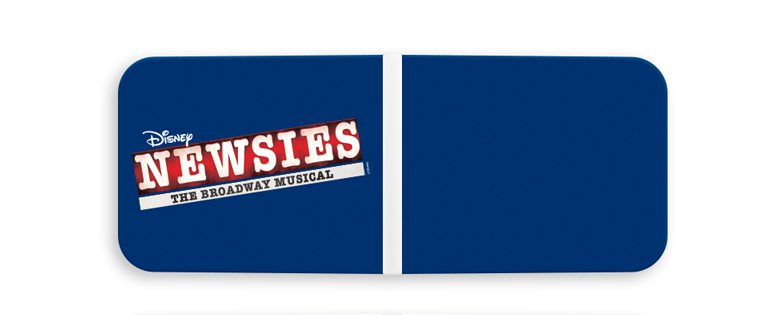 DIGITAL FORCE PRODUCES USB FLASH DRIVES FOR PREMIERE OF NEWSIES ON DISNEY+
Digital Force, once again, was chosen by Disney to produce a multimedia product of their Tony award winning production of NEWSIES.

Capitalizing on Digital Force's decade long, successful association with Digital Force, Disney turned to Digital Force to produce USB Flash Drive celebrating the release of NEWSIES on Disney+, their video on demand streaming service.

The newly minted Flash Drives obtain the 2017 filmed stage production as well as the Original Broadway Cast Recording (OBCR).

This production continues Digital Force's long association with Disney which includes CDs, USB Flash Drives and a variety of promotional materials for The Lion King and Frozen. In 2012, Digital Force produced the OBCR of NEWSIES which garnered a nomination for Best Musical Theater Album at the 55th Annual Grammy© Awards.