CLOVER FIELD RECORDINGS PRESENTS: STANLEY DRUCKER HERITAGE COLLECTION LIVE IN CONCERT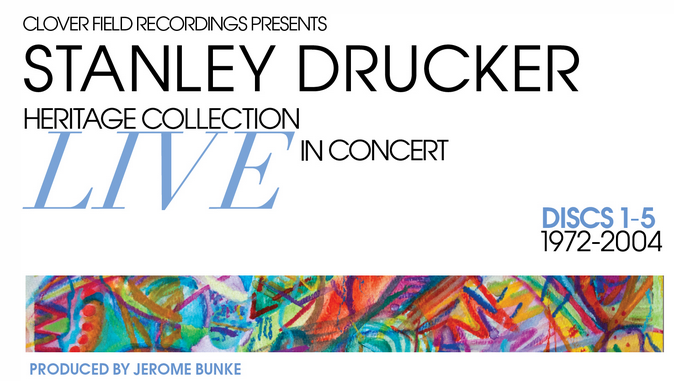 Produced by Digital Force founder Jerome Bunke, the 5 disc package is set to be released during April 2017. The collection showcases works from 1972-2004 and includes pieces from Claude Debussey, Wolfgang Amadeus Mozart, Igor Stravinsky and more. Pre-release special offer ends soon! The first 250 to reserve their limited edition set receive a personalized autographed copy by Stanley Drucker.
Call toll free at 1-877-DISC USA (347-2872) to reserve your copy today.